Erotic Fiction and Erotica Sites
For The Girls has been online since 2003 and has catered to thousands of happy straight women. It offers an ever-growing archive of quality photos and downloadable movies. The erotic content encompasses hardcore couples and romantic lovemaking, plus lots of good looking naked men. There's also a bit of fetish and fantasy thrown in for fun.
For The Girls is also an entire online magazine complete with feature articles, columns, interviews, news, sex advice, movie reviews, jokes and more, all updated regularly. On top of that the site showcases a variety of erotic fiction from many award-winning authors.
Couples Pleasure Dome features a wonderful selection of female- and couples-friendly DVDs. It lets you download and watch scenes from a wide range of DVD quality full-length adult movies. All the movies on this site have been chosen by ME :) so you know they're going to be high quality, with plots and great sex.You also get access to every other site in the network. That's thousands of great movies!
Adult Videos For Women offers a spectacular compilation of hardcore couples videos and male masturbation movies, all in one place. Stop trawling those crap tube sites and head to the ultimate porn site for women.
Sssh.com is a great site. Lots of sexy guys, couples and even fetish pics, but the real strength of this site lies with it's articles, stories and information. Quality writing is the hallmark of Sssh, which employs a team of special writers. If you're curious about sex magic, oral sex or romantic getaways, you'll love this site.
Pure Cunnilingus is the largest cunnilingus-themed site on the web and it now has whole bunch of new movies and thousands of more photos of men going down! This are some of the rarest content in porn. Plus there's heaps of great reading. How do you like to be licked? 
Hetero Male Porn Stars is all about the best looking straight men in porn. Forget those standard fat ugly hairy guys! This site has the hottest scenes from high quality feature films, with such stars as Nick Manning and Devin Wolf. You also get access to Couples Pleasure Dome and over 140 other movie sites!
Kink.com - The groundbreaking company offers a wide range of hardcore BDSM sites to suit all kinky tastes. If you're into kink you'll find something to whet your desires here.
SG4GE stands for Straight Guys For Gay Eyes. It features good looking straight men having sex with women - but the site is aimed at gay men. Of course, there's no reason why we women can't enjoy it as well.
Pure CFNM is a great clothed-female-naked-male site that's all about ogling and sometimes humiliating guys. All their content is exclusive and I like how they really know their topic.
Fucking Machines is the kind of sex fantasy that's hard to ignore. Ever dreamed of being fucked by a machine whose only design is to make you come? This site is aimed at men, but I know women will love it. The tone is respectful, and it's pure fantasy material. Be sure to check out the free sample pics.
The Crash Pad Series This is queer porn made by and for lesbians and queers. Be they femmes, butches or bois, this site offers hot dykes and queers getting it on properly. Top stuff and good to see some real lesbians for once.
Women's Erotica Club is a huge megasite offering quality galleries and movies that women will love - sexy guys masturbating and hardcore fucking. Plus hot erotic fiction and heaps more.

Masturbating Men caters to all those women who love to watch men pleasure themselves. Quality galleries of guys jerking off, plus specially written erotic fiction.
Menu
Porn Movies For Women
There are now an impressive number of adult films that have been made exclusively for women. There's also a lot of female-friendly couples movies available and a burgeoning genre of queer and authentic lesbian porn.

Here's some of our favourites: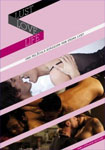 Life Love Lust is a gorgeous film from Spanish auteur Erika Lust. It features sensual and engaging vignettes exploring the many aspects of sex from a female perspective.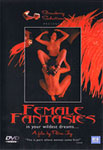 Female Fantasies is the second quality film from UK director Petra Joy. This luscious movie is based on the real-life sexual fantasies of Petra and her friends, all lovingly brought to life with quality performers. There's real passion and intimacy in these sex scenes and a delightful artistic vision behind the whole production.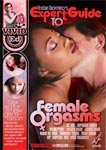 Porn so often ignores female pleasure. In The Expert Guide to Female Orgasms, Tristan Taormino gives the ins and outs of female orgasm followed by sumptuous sex scenes illustrating how it's done. Lots of vibrators and real orgasms!